ABOUT US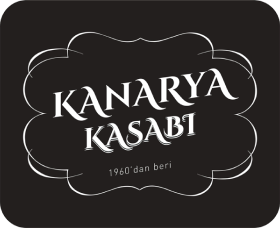 Your family's butcher Kanarya Butcher brings nostalgia and technology together to offer you the most delicious meat with the highest quality service. We are happy to come together on a new platform with you and with our friends who we have been connected with the deepest love and respect. Kanarya Butcher has been bringing quality service to Istanbulites for more than 50 years without compromising its principles. As the trusted brand in red meat, our company's main objective is and has always been to enable every individual and family to have easy access to and be able to consume healthy, hygienic and safe meat. Now, we bring the highest quality and safest red meat products to your tables with brand new applications.


OUR HISTORY
Established by Bilgin Şahin in 1960, long journey of Kanarya Butcher started in Fındıkzade neighborhood of Istanbul. Mr. Şahin has been the Deputy Chairman of Retailer Butchers Chamber of Artisans for 25 years, and is now the Chairman for 15 years.
Offering the best quality and safest meat and service to beloved Istanbulites for many years, Kanarya Butcher was the main meat supplier of many distinguished restaurants and hotels in Istanbul until 2007, and carried out both wholesale and retail sales of meat. After 2007, it changed its name to Kanarya Et ve Et Ürünleri Gıda San. Tic. A.Ş..
Kanarya Butcher continues to provide quality, healthy and safe meat at its modern production facility. Moreover, we launch and develop social responsibility projects and contribute to the development of our people and our sector.
In 2020, Kanarya Et ve Et Ürünleri Gıda San. Tic. A.Ş. started to offer its services to our esteemed customers online as "Kanarya Butcher" (www.kanaryakasabi.com.tr).


OUR HIGHEST QUALITY AND DELICIOUS MEATS ARE ONLY A CLICK AWAY…